At University this past weekend Lord Thomas Flamanc was inducted into the Order of the Panache, with this scroll being given in recognition of this fact: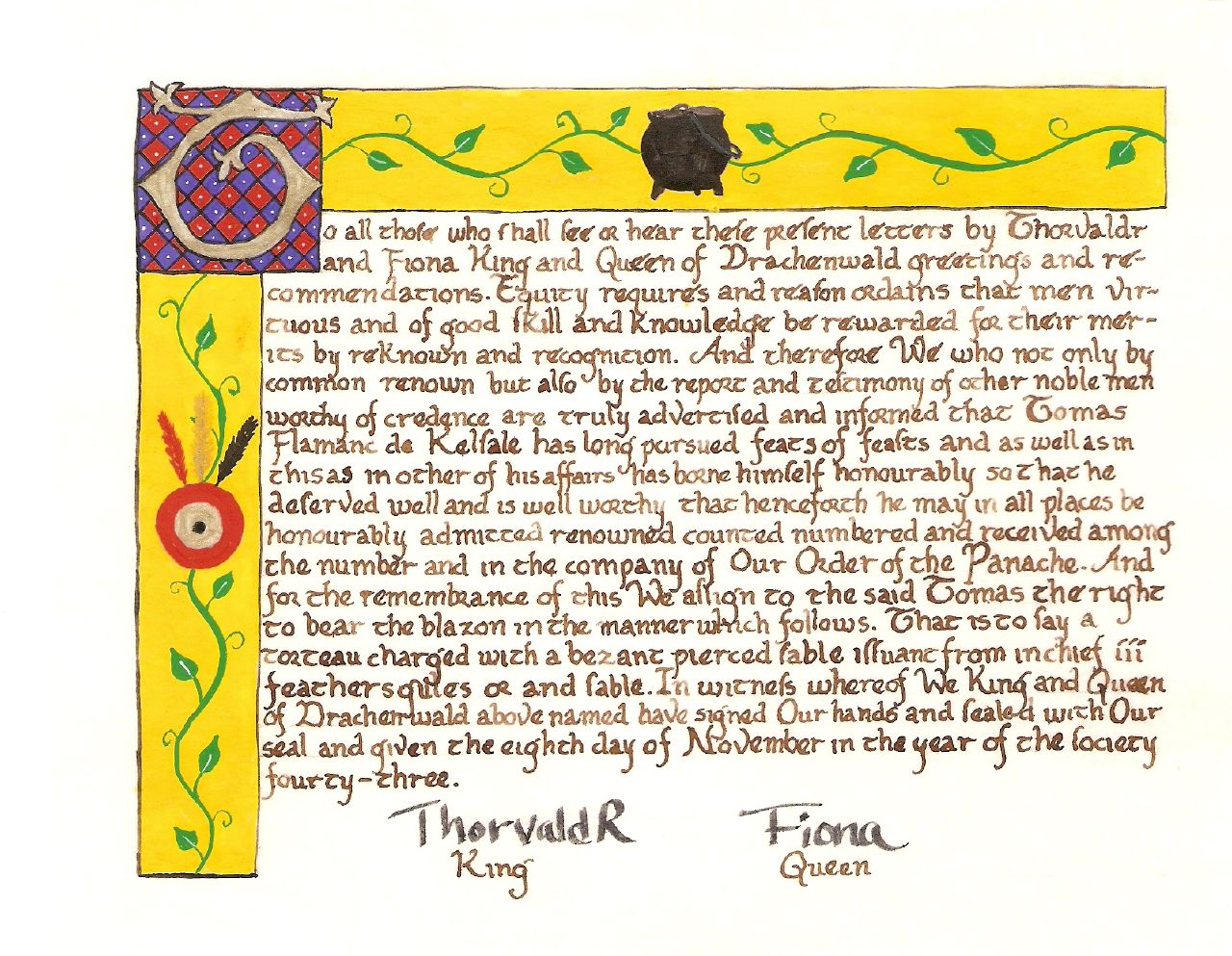 As Genevieve found out when reading the scroll out in court, it takes a bit of ingenuity to figure out where to breath in order to keep all the clauses of a single sentence together! I hadn't realized until she read it just how much text there really was here...
Anyway, the text was adapted from the text of a mid-15th century grant of arms found at
http://verysleepy.itgo.com/grants.htm
. This page has many different grants, all of which are variations on the same type of wording, and I really enjoy taking pieces and adapting it to whatever my current project is, so I thought I'd pass the link on so that others could use it too if they wanted.
The full documentation for the scroll can be found here:
http://www.ellipsis.cx/~liana/candi/thomas.html
.